Electronic Driver Application
A formal application from a CDL Driver is an FMCSA requirement. When that application is electronic, it becomes a recruiting tool. Our Truck Driver Training System will generate a link to place on the front of your website. Drivers searching for a new job in the middle of the night have the ability to submit a complete FMCSA job application. That application will be waiting in your Recruiting Portal in the next morning. It's more than a Contact Us form. The days of wasting time contacting drivers who do not have the proper qualifications are OVER.
A Link That Only Works for Your Company
Entice drivers visiting your site with a NOW HIRING sign at the top of your website.
Place your link in a Craigslist ad to measure the effectiveness of your marketing.
Place the link on the front page of your website.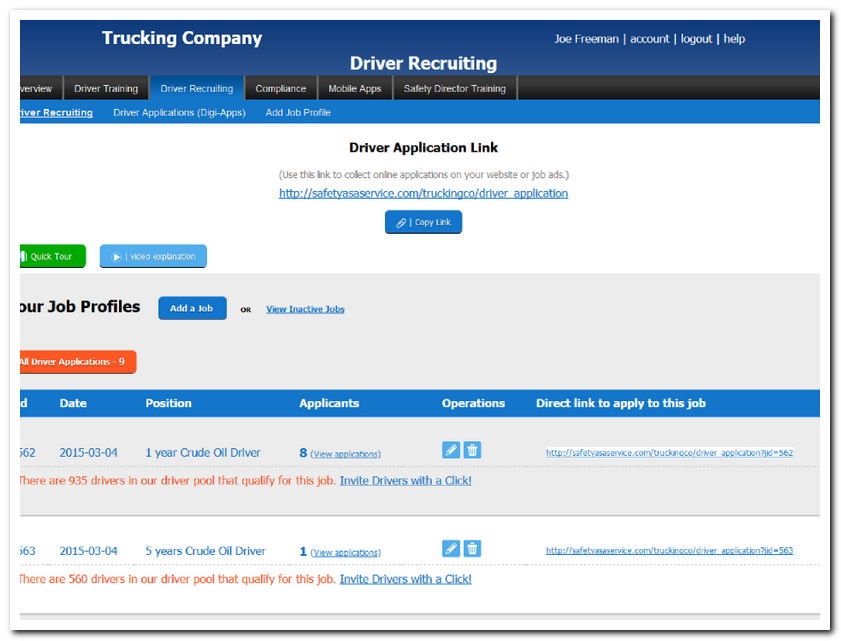 One Location to Manage All of Your Candidates
View
Manage
Edit
Make notes
Assign the task of recruiting a driver to certain recruiters
Track the origin of the application to measure marketing dollars
Download for safe keeping
Print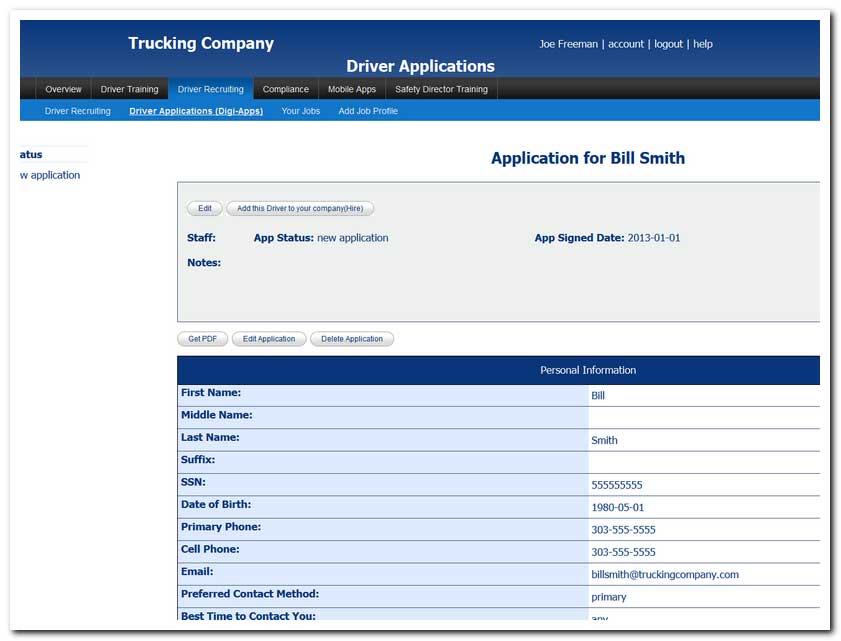 Our Truck Driver Training System includes all the following solutions
Call today to get started using the CDL College Truck Driver Training System at your company or school. 303-367-1030