Find Driving Jobs For Your Students
Students attend your Truck Driving School with one mission: Find a New Career. Our Truck Driver Training System covers that, too. Our online job board allows trucking companies to post jobs and receive applications on a platform we created called Gary's Job Board. You can track which student's submitted applications to which carriers. The system eliminates the need to chase drivers around to determine if they're working or not.

Job Placement Assistance is part of our Truck Driver Training System. CDL College does not recruit for any carriers. We want our students to determine where they'd like to work. There are over 1,500 jobs on Gary's Job Board.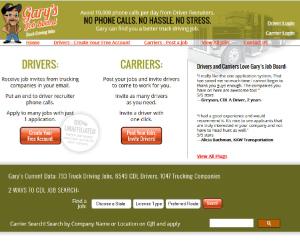 Our Truck Driver Training System includes the following solutions
Call today to get started using the CDL College Truck Driver Training System at your company or school. 303-367-1030