Places That Were, Truck Stop Edition
If you've been in the long-haul trucking business for a long time, you have likely seen your fair share of abandoned truck stops and restaurants. While you probably just cruise past without a second thought, some folks take it upon themselves to document these "ghost facilities." A recent thread on Reddit's r/Trucking queried truckers on whether they ever stop to take photos of the abandoned truck stops: https://www.reddit.com/r/Trucking/comments/42tvrz/do_you_ever_stop_and_t...
Another website "Places That Were" was linked -- this site has a detailed account of a massive abandoned truck stop, Shady Grove Restaurant, and Desert West Motel in Road Forks, New Mexico. If you've ever driven New Mexico, you'll know that Road Forks is just off of I-10 in a desolate section of western New Mexico near the Arizona border.
We'll let the pictures tell the rest of the story:
Weary travelers passing through Southwestern New Mexico can no longer find respite in the tiny community of Road Forks. An oasis once stood at the intersection of I-10 and Highway 80, where you could pull off the freeway for fuel, lodging, and a hearty meal. The structures remain, but people no longer stop there, except to marvel at what has been left behind.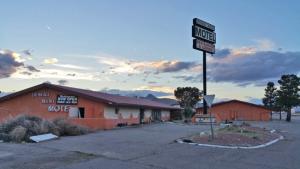 After exploring the desolate town of Willcox, Arizona, I thought I'd seen enough abandoned places for one day. I was mistaken.
I happened upon a fantastic cluster of abandoned businesses purely by accident. Five miles after crossing into New Mexico from Arizona, I exited the freeway, and there they were in all their abandoned glory: a massive USA Gas Station, Road Forks Mini Mart, Shady Grove Restaurant, and Desert West Motel. I'd hit the jackpot.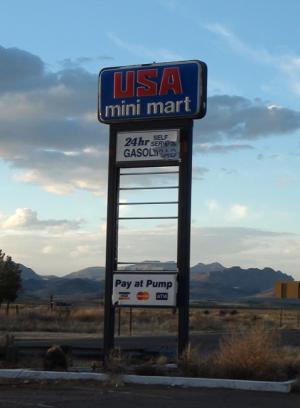 The only business in the vicinity that was still open was a little fireworks shop.
A thick chain held the mini mart doors closed, so I pressed my camera against the glass and captured a few pictures.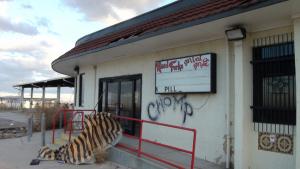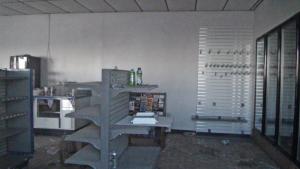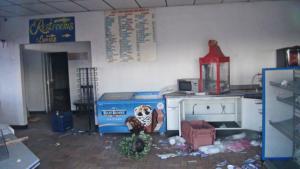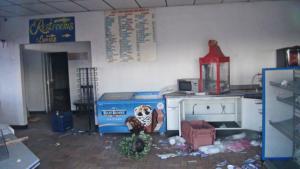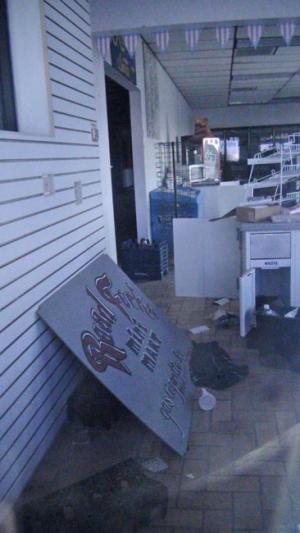 The fueling area was quite large with plenty of gas pumps in various states of disrepair. I imagine it was bustling with traffic in its heyday.
Want to see the rest? Head to http://www.placesthatwere.com