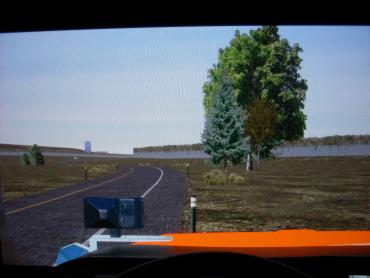 PennDOT: No Messing Around; Driver Docked $400K for Hitting Bridge
Whether its your last haul before retirement or your first haul out of school: check, check and re-check (the height of load, of course)! Trucker Michael Miranda is learning this the hard way after striking an overpass in eastern Pennsylvania last week; The Pennsylvania Department of Transportation wants to recoup their losses to the tune of $400,000.
Miranda hit the Burgs Lane Overpass with a backhoe he was hauling on his 2014 Peterbilt rig.
The accident caused damage to the bridge's beams, resulting in the closure of a 10-mile stretch of eastbound Route 30 for 4 days. This significantly affected commuters in a high-traffic area.
According to PennDOT, the cost to remove the damaged beam was $200,000. A new beam and additional repairs, slated for spring 2016, is anticipated to cost another $200,000.
"When we receive the police report for Monday night's collision with the bridge, it is our intent to bill the insurance company for the driver's company for the costs incurred to remove the beam and also to fix the bridge," PennDOT's spokesman said.
Miranda has not been charged in connection with the incident; local police chief Mark Sowers remarked that if the driver is charged, it will be for violating height requirements.
According to Lancaster Online, no one was injured in the accident.