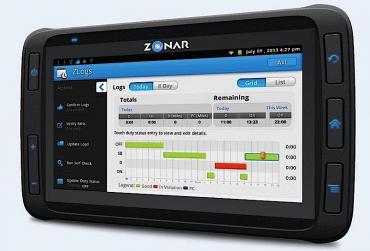 With a shortage of qualified drivers, the last thing a fleet manager wants to hear is that his or her truck is broken down. What can be even more disheartening is when the repair service at a dealer is slower than satisfactory.
This issue was a talking point at the recent American Trucking Associations' annual management conference in Philadelphia.
"It's all about uptime," says Jeff Sass, Navistar senior VP for truck sales and marketing. "I was with a large fleet recently, and they asked me, 'What do you think cost of ownership means to us?' They said cost of ownership is all about driver retention. And the number one thing retains drivers is to keep the truck on the road so they can get paid."
Trucking companies combat this issue in a variety of ways; one way, in particular, is through the use of a Virtual Technician remote diagnostic system, such as the one offered by Daimler Trucks North America.
​Transmit service-related data over the air with Daimler as opposed to going to the dealership
Navistar will be the first to market with the ability to remotely update a truck's software. The target date for this capability is the first quarter of 2016.
Other programs are addressing productivity and excellence at the dealer level. Mack Trucks announced that it is establishing "Certified Uptime Centers" at its dealers that will streamline service for repairs such as "software corrections, lighting problems and diesel particulate filter regenerations."
Kenworth is unveiling a service that will give its trucks a full diagnostic analysis and repair estimate within two hours. The goal, according to Jason Skoog, Kenworth's assistant general manager for sales and marketing, is to "do away with trucks sitting in the queue and drivers waiting for an estimate."