Driver Training: Hazard Perception
You need to be able to recognize other drivers who are engaged in any form of driving distraction. Not recognizing other distracted drivers can prevent you from perceiving or reacting correctly in time to prevent a crash.
What Will Your Driver Learn in This Unit?
Your driver will learn to identify conditions and other road users that might or will cause a problem for you.
Your driver will learn to:
Recognize things that could cause you a problem, such as road conditions; low clearances; and other road users who are not looking at you, cannot see your truck, not paying attention, unable to control their vehicle, or could suddenly change their position in traffic.
Take quick defensive or evasive action to avoid problems caused by other road users.
You Will Learn:
How likely a particular kind of situation is to cause you to have an accident.
How weather, visibility and light (for example, glare in your eyes) can make it hard for you to see.
What Will Happen in This Unit?
There will be a brief online session to present basic information on hazard perception and clues for recognition of hazards. Commentary driving will be explained to prepare you for onstreet practice. The remainder of the unit will be devoted to onstreet driving during which you will practice recognizing and dealing with hazards.
Application of Hazard Recognition:
This lesson is included to give you an opportunity to apply the principles of hazard recognition taught online to onstreet operation. You will be driving on all types of roads and in a variety of traffic conditions. Students will take turns driving and observing. While you are observers, you will keep track of the driver's performance using the observer checklist included to download and print.
Hazard Perception
What is a hazard? A hazard is any road condition or other road user, including pedestrians and animals, that presents a potential danger to safe operation. So, a hazard is a potential problem and an emergency is an actual danger. Recognition of a hazard before it becomes an emergency allows you to respond early.
Tip: These Videos Are Not Supported In Internet Explorer. Try Any Other Internet Browser; Chrome, Firefox, iphone, Android, Commodore, Anything Other Than ie.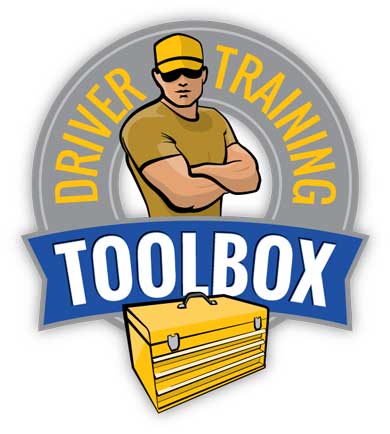 The course below is from the catalog. View the other courses in the online library.
This course is included in the Student Driver Training Toolbox. What is the Student Driver Training Toolbox? A box of tools to run your training program your way, with maximum efficiency. You can now track every aspect of student training electronically. Who can benefit from this system? Truck driving schools, delivery companies, bus lines, carriers, municipalities...any company that trains drivers.
Trucking Companies
Should use the service that we built for them: Safety as a Service, online driver training and recruiting. Same courses-different tools.
© CDL College LLC 2016