Driver Training: Medical Requirements
For commercial motor vehicle (CMV) drivers, the most important safety feature is YOU: the driver! Each time you turn the key, you are responsible for your own safety, as well as the safety of all the people who share the road with you. The physical examination you take for your medical certificate confirms that you are healthy enough to safely perform the demanding job of a CMV driver and keep our Nation's roads safe.
What You Will Learn In This Unit:
This section gets you started on the path to becoming a tractor-trailer driver. Your driver will learn how to inspect a tractor and a trailer, what all the various parts and controls are named and what they are used for, how to hook-up a tractor to a semi-trailer and then start practice driving on an off-street driving range.
Your driver will learn:
Your driver will learn the Federal rules on:
Medical certification
Medical examination procedures
General qualifications, responsibilities, and disqualifications based on various offenses, orders, and loss of driving privileges (49 CFR part 391, subparts B and E).
Medical Requirments
Drinking alcohol and then driving is very dangerous and a serious problem. People who drink alcohol are involved in traffic accidents resulting in over 20,000 deaths every year. Alcohol impairs muscle coordination, reaction time, depth perception, and night vision.
Tip: These Videos Are Not Supported In Internet Explorer. Try Any Other Internet Browser; Chrome, Firefox, iphone, Android, Commodore, Anything Other Than Ie.
Student Aids:
To help you learn the material in this unit, the following items have been included in your student material.
Driver Medical Fitness for Duty
National Registry of Certified Medical Examiners
Medical Applications and Forms
Skill Performance Evaluation Certificate Program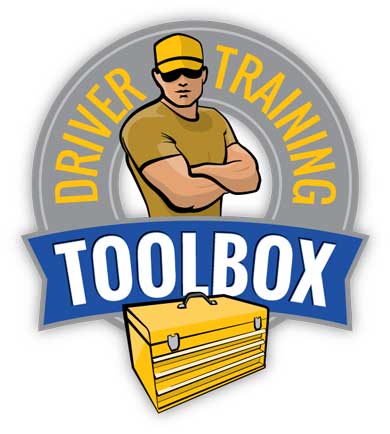 The course below is from the catalog. View the other courses in the online library.
This course is included in the Student Driver Training Toolbox. What is the Student Driver Training Toolbox? A box of tools to run your training program your way, with maximum efficiency. You can now track every aspect of student training electronically. Who can benefit from this system? Truck driving schools, delivery companies, bus lines, carriers, municipalities...any company that trains drivers.
Trucking Companies
Should use the service that we built for them: Safety as a Service, online driver training and recruiting. Same courses-different tools.