Driver Training: Pre and Post-Trip Inspections
What Will Your driver learn in this unit?
Your driver will learn how to:
Inspect, and check the condition of important parts of the tractor-trailer, including instruments and controls; engine and drive train; chassis and suspension; steering system; braking system; tires, wheels, and rims; lights and signals; coupling system; emergency equipment; and equipment used to secure cargo.
Make pretrip inspections correctly and quickly.
Make enroute inspections by checking mirrors for signs of trouble, checking instruments and watching for other signs that there is a problem, and by stopping from time to time for a walk around inspection, especially when you are transporting dangerous cargo.
Make post-trip inspections by properly noting problems you had on the trip and vehicle parts that aren't working correctly.
Your driver will learn
A systematic procedure for making a quick and complete inspection.
Why an undiscovered malfunction or vehicle problem can be unsafe and cost you time and money.
The importance of having malfunctions corrected quickly.
Federal, State, and other regulations on inspections, including special regulations for hazardous cargo and the driver's responsibility for inspections.
Procedures for performing post-trip inspections.
Vehicle Inspections: Pre And Post-Trip
Safety for yourself and others is the most important reason to inspect. A defect found during an inspection could prevent problems later. Federal and state laws require cdl drivers to inspect their vehicles.
Tip: These Videos Are Not Supported In Internet Explorer. Try Any Other Internet Browser; Chrome, Firefox, iphone, Android, Commodore, Anything Other Than Ie.
Download the Pre-Trip Inspection Guide to assist your studies.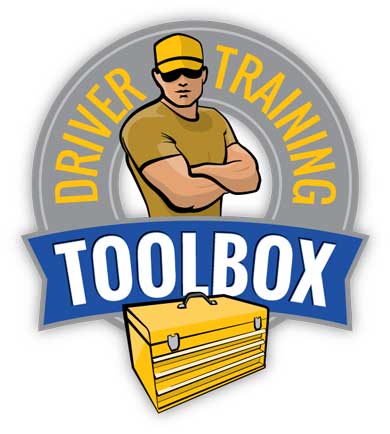 The course below is from the catalog. View the other courses in the online library.
This course is included in the Student Driver Training Toolbox. What is the Student Driver Training Toolbox? A box of tools to run your training program your way, with maximum efficiency. You can now track every aspect of student training electronically. Who can benefit from this system? Truck driving schools, delivery companies, bus lines, carriers, municipalities...any company that trains drivers.
Trucking Companies
Should use the service that we built for them: Safety as a Service, online driver training and recruiting. Same courses-different tools.