Truck Driving Students 10 Speed Shifting Tips
In this video: • 10-speed overview • the range selector (splitter) • double clutching • side grip • upshifting a 10-speed • downshifting a 10-speed • fixing missed gears • shifting on hills • low/high rpm shifting • speedometer math
Tip: These Videos Are Not Supported In Internet Explorer. Try Any Other Internet Browser; Chrome, Firefox, iphone, Android, Commodore, Anything Other Than Ie.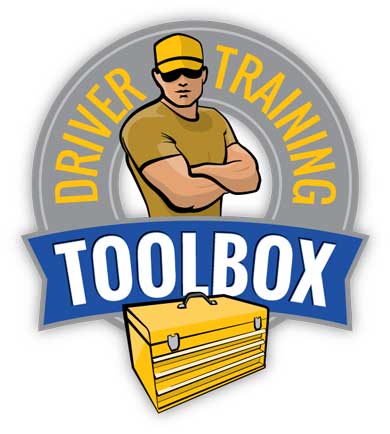 This course is from the catalog. View the other courses in the online library.
This course is included in the Student Driver Training Toolbox. What is the Student Driver Training Toolbox? A box of tools to run your training program your way, with maximum efficiency. You can now track every aspect of student training electronically. Who can benefit from this system? Truck driving schools, delivery companies, bus lines, carriers, municipalities...any company that trains drivers.
Trucking Companies
Should use the service that we built for them: Safety as a Service, online driver training and recruiting. Same courses-different tools.