Driver Training: Skid Control and Recovery
The unit begins with an online lesson, during which information will be presented on the causes and major types of skids, along with procedures for recovering from skids.
What Will Your Driver Learn in This Unit?
How skid control prevents accidents.
The importance of checking mirrors often so you can spot a jackknife skid immediately.
What happens in a tractor or trailer jackknife and how they happen.
Skid Recovery
The purpose of this lesson is to discuss conditions that produce skidding, demonstrate and describe the major types of skids, and present procedures for recovering from skids.
Tip: These Videos Are Not Supported In Internet Explorer. Try Any Other Internet Browser; Chrome, Firefox, iphone, Android, Commodore, Anything Other Than Ie.
You Will Learn To:
Keep control of your vehicle when you are driving on a slippery surface.
Stop your vehicle in the shortest possible distance on a slippery surface while controlling your direction.
Recover from a tractor or trailer skid or jackknife caused by snow, ice, water, oil or sand.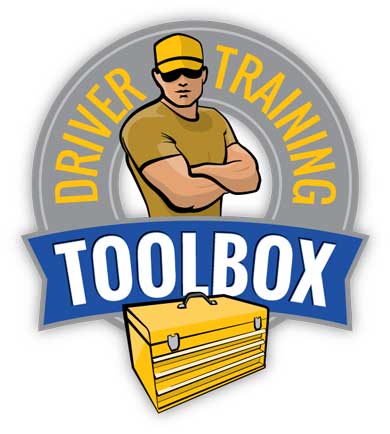 The course below is from the catalog. View the other courses in the online library.
This course is included in the Student Driver Training Toolbox. What is the Student Driver Training Toolbox? A box of tools to run your training program your way, with maximum efficiency. You can now track every aspect of student training electronically. Who can benefit from this system? Truck driving schools, delivery companies, bus lines, carriers, municipalities...any company that trains drivers.
Trucking Companies
Should use the service that we built for them: Safety as a Service, online driver training and recruiting. Same courses-different tools.