div class="w3-container w3-left-side w3-white" style="max-width:768px">
Cancel turn signals after the trailer has completed a turn and is straightened out.

Flash brake lights to warn following drivers that your vehicle is slowing or stopping.

Use four-way flashers according to State laws and company policies.

Use headlights in daytime under conditions of low visibility.

Position your vehicle where it can be seen by other drivers.

Use your horn and lights properly to prevent collisions.
You will learn:
The importance of using signals to tell other drivers when you plan to change your position in traffic.
The importance of limiting the use of the CB radio to communications that are important to safety and for maintaining traffic flow.

Laws and regulations on the use of signals and lights.

Why good communication helps to avoid collisions and violations.

How to send and receive communications with other highway users.
What Will Happen in This Unit



The unit will begin with a classroom lesson dealing with the principles and procedures for proper communications and the hazards of failure to signal properly. The remainder of the unit is devoted to practice of proper communication during on-road driving.
Communicating
Other drivers cannot know what you are going to do until you tell them. Signaling what you intend to do is important for safety.
Tip: These Videos Are Not Supported In Internet Explorer. Try Any Other Internet Browser; Chrome, Firefox, iphone, Android, Commodore, Anything Other Than Ie.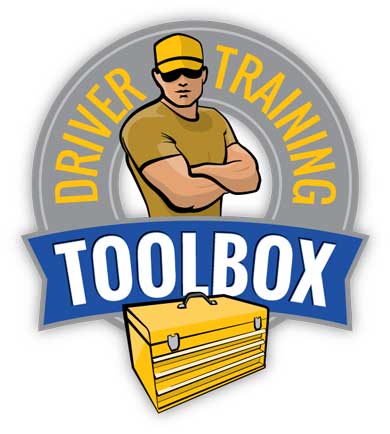 The course below is from the catalog. View the other courses in the online library.
This course is included in the Student Driver Training Toolbox. What is the Student Driver Training Toolbox? A box of tools to run your training program your way, with maximum efficiency. You can now track every aspect of student training electronically. Who can benefit from this system? Truck driving schools, delivery companies, bus lines, carriers, municipalities...any company that trains drivers.
Trucking Companies
Should use the service that we built for them: Safety as a Service, online driver training and recruiting. Same courses-different tools.