Driver Training: Basic Maneuvers
What Will Your Driver Learn In This Unit:
This section gets your driver started on the path to becoming a tractor-trailer driver. Your driver will learn how to inspect a tractor and a trailer, what all the various parts and controls are named and what they are used for, how to hook-up a tractor to a semi-trailer and then start practice driving on an off-street driving range.
Your driver will learn the proper procedures for starting the day:
Check the trailer coupling before driving each day.
To start, warm up and shut down the engine properly.
To put the vehicle in motion and accelerate smoothly, forward and backward.
The procedures for starting, warming up, and shutting down the engine; putting the vehicle in motion; and stopping.
The problems caused by idling longer than necessary.
Manufacturer's specifications for engine operation.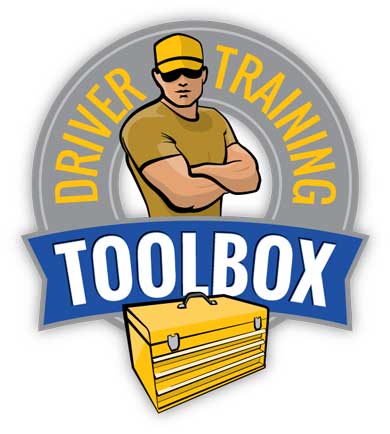 This course is included in the Student Driver Training Toolbox. What is the Student Driver Training Toolbox? A box of tools to run your training program your way, with maximum efficiency. You can now track every aspect of student training electronically. Who can benefit from this system? Truck driving schools, delivery companies, bus lines, carriers, municipalities...any company that trains drivers.
The course below is from the catalog. View the other courses in the online library.
Trucking Companies should use the service that we built for them:
Safety as a Service, online driver training and recruiting. Same courses-different tools.
Your driver will learn how to put the vehicle into motion:
Back the vehicle in a straight line.
Where to put your vehicle before a turn, how to make a turn correctly and how to recover from a turn.
How the length of your vehicle's wheel base, articulation (tractor and trailer), and the number of axles will affect the path of a turn and the "off-track" of the rear of the vehicle.
Put the vehicle in position to turn and make left and right turns.
Steer, brake, and accelerate correctly so that you can keep your vehicle on a proper path forward and back in a straight line.
Judge the "off-track" of the rear of your vehicle on left and right turns and curves.
Your driver will learn how to safely stop the vehicle:
Stop the vehicle smoothly.
Use the accelerator and clutch so they can accelerate smoothly and avoid clutch abuse.
Use air brakes correctly so that you can stop smoothly.
Basic Control
Basic control of your vehicle safe operation of a commercial vehicle requires skill in: accelerating steering stopping backing safely fasten your seatbelt when on the road.
Tip: These Videos Are Not Supported In Internet Explorer. Try Any Other Internet Browser; Chrome, Firefox, iphone, Android, Commodore, Anything Other Than Ie.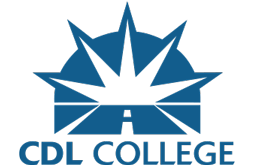 © CDL College LLC 2016