Driver Training: Identification and Diagnosis of Malfunctions
Most of this unit will take place online. Your driver will learn the importance of, and techniques for, troubleshooting and reporting malfunctions.
What Will Your Driver Learn in This Unit?
Identify vehicle systems or components that are functioning properly, in imminent danger of failing or functioning improperly.
Describe, through sight, sound, feel and smell, the symptoms of improper operation completely and accurately to the people in charge of maintenance.
Start a vehicle with dead batteries or no air pressure (if equipped with air starters).
Vehicle Systems: Identification And Diagnosis Of Malfunctions
The online lesson concludes with an exercise in troubleshooting and filling out vehicle condition report forms. In the lab, you will observe how to start a vehicle with dead batteries or no air pressure.
Tip: These Videos Are Not Supported In Internet Explorer. Try Any Other Internet Browser; Chrome, Firefox, iphone, Android, Commodore, Anything Other Than Ie.
You Will Learn:
The importance of not attempting vehicle repairs for which you are not qualified.
The importance of properly reporting breakdowns that occur enroute.
Recover from a tractor or trailer skid or jackknife caused by snow, ice, water, oil or sand.
Student Aids:
Opens New WindowOpens New Window Daily Vehicle Condition Report forms for practice.
Opens New WindowOpens New Window Troubleshooting Guide
Opens New WindowOpens New Window Procedures for Jump Starting Dead Batteries - Checklist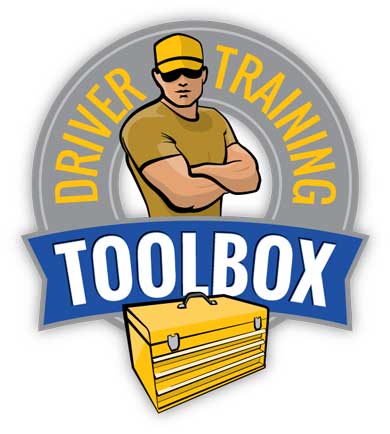 The course below is from the catalog. View the other courses in the online library.
This course is included in the Student Driver Training Toolbox. What is the Student Driver Training Toolbox? A box of tools to run your training program your way, with maximum efficiency. You can now track every aspect of student training electronically. Who can benefit from this system? Truck driving schools, delivery companies, bus lines, carriers, municipalities...any company that trains drivers.
Trucking Companies
Should use the service that we built for them: Safety as a Service, online driver training and recruiting. Same courses-different tools.
© CDL College LLC 2016