Driver Training: Railroad Crossings
The unit begins with an online lesson, during which information will be presented on the causes and major types of railroad crossings, along with procedures for safely encountering crossings.
What Will Your Driver Learn in This Unit?
Railroad-highway crossings can also cause problems, particularly when pulling trailers with low underneath clearance. These trailers can get stuck on raised crossings; Low slung units (lowboy, car carrier, moving van, possum-belly livestock trailer), Single-axle tractors pulling a long trailer with its landing gear set to accommodate a tandem-axle tractor.
Railroad Crossings
There are multiple types of railroad crossings: passive, active and highway crossings. Each type uses a variety of traffic control devices.Some have yellow circular advance warning signs, pavement markings and crossbuck warning signs
Tip: These Videos Are Not Supported In Internet Explorer. Try Any Other Internet Browser; Chrome, Firefox, iphone, Android, Commodore, Anything Other Than Ie.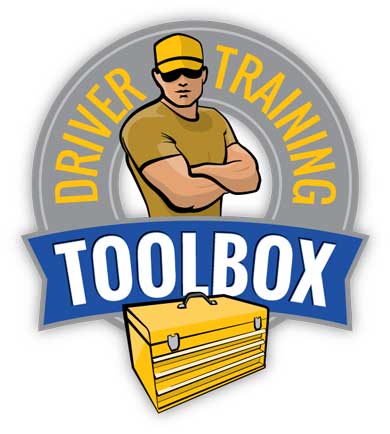 The course below is from the catalog. View the other courses in the online library.
This course is included in the Student Driver Training Toolbox. What is the Student Driver Training Toolbox? A box of tools to run your training program your way, with maximum efficiency. You can now track every aspect of student training electronically. Who can benefit from this system? Truck driving schools, delivery companies, bus lines, carriers, municipalities...any company that trains drivers.
Trucking Companies
Should use the service that we built for them: Safety as a Service, online driver training and recruiting. Same courses-different tools.